Are you looking to load off your used, wrecked, old, and damaged catalytic converters? Recycling catalytic converters can be quite tedious if you don't know who to approach. Besides, it would be quite time-consuming to read up and understand recycling in depth. So why not hire professionals who know precisely what you need and how to get it done. We are here to help you recycle your catalytic converters most effectively.
We are auto recyclers who buy your car, in any make or model, and your scrap cat converter, for the right prices. You can now choose how and when you want to scrap catalytic converter and get end-to-end service, right on your doorstep. Right from setting an appointment to assessing the catalytic converter, and offering a quote to towing it from your garage, we take care of it all.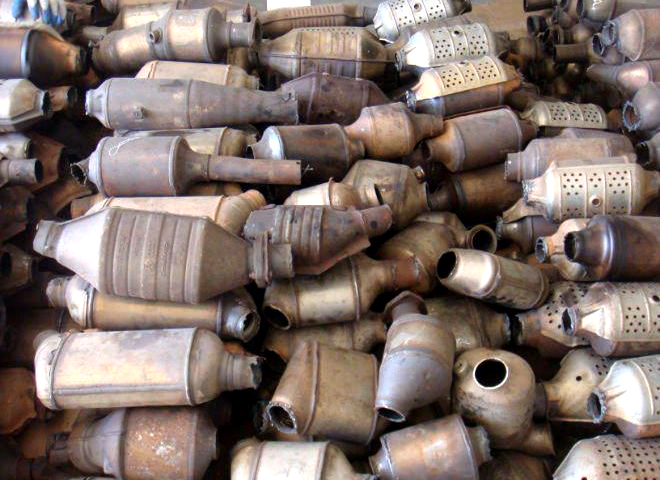 How It Works?
We strive to offer 100% customer satisfaction with our recycling cat converter services. All you have to do is contact us for a quote, and we ensure that you get top dollar for scrap catalytic converter.
From here on it is entirely our job to assess and tow your auto for catalytic converter recycling. We also make sure that you get the right price for it before we tow the automobile out of your garage.
It is very crucial to know about recycling cat converters in depth before you actually decide to start looking for scrap yards. We also believe in educating our customers about our recycling and auto wrecking services. If you don't know much about scrap catalytic converters, then you can book an appointment with our experts. They can help you understand all about recycling cat converters at ease. You can also know how much you stand to earn, based on the make and model of your auto.