Catalytic Converter Buyers Brisbane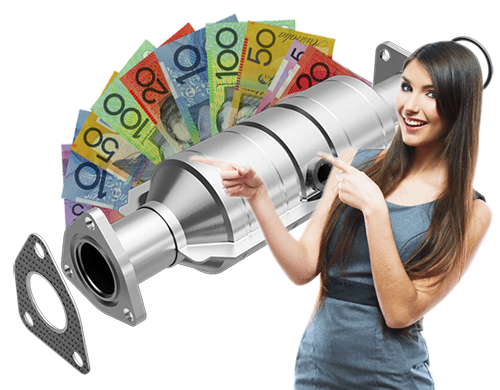 Instant Top Cash for your Scrap Cat Converter
We Buy Any Make and Model
Available Queensland Wide
Sell your Scrap Catalytic Converter
Free Collection QLD Wide
Get No Obligation Free Quote now
[[[["field19","contains","Call me back"]],[["show_fields","field5,field2"]],"and"],[[["field19","contains","Reply to my email"]],[["show_fields","field2,field5"]],"and"],[[["field19","contains","Send me text message (SMS)"]],[["show_fields","field5,field2"]],"and"]]
AUTOMOTIVE
Waste Management
We offer complete automotive waste management services, from collection to recycling.
SUSTAINABLE
Business Solutions
We help business adopt sustainable and environmentally responsible recycling practices.
ENVIRONMENTAL
Quality Services
We focus on disposing of all waste sustainably and minimizing environmental impact.
QLD Catalytic Recyclers Brisbane
Are you are looking to get the most out of your used vehicle?
If yes, then the best approach would be to recycle it for the catalytic converters.
We make sure that customers get the best price for the parts and each recycled component. We also keep environmental sanctity and client profitability in mind. So, it wouldn't be wrong to consider us as one of the best Catalytic recyclers in Brisbane.
We also deal in catalytic converter from all makes and models.
We offer complete vehicle recycling, auto wrecking industry-specific waste management, sustainability & towing solutions for individuals, businesses and corporations.
Waste Collection
QLD Catalytic Recyclers play an active role in waste management by providing catalytic converter waste disposal and recycling services.
Recycling Services
Our waste recycling bins are an easy and affordable way to dispose of any kind of scrap metal in Queensland.
Environmental
We love recycling to make cleaner environmental by collecting and processing elements that would contrarily be thrown away as trash.
Quality Audits
We have the best team of the quality auditor who processes of systematic analysis of a material we picked up.
Top Cash For Cat Converter
We pay top cash for the unwanted catalytic converter in Brisbane and give 100% free pickup at your door-steps.
Sustainability
We offer top prices to individuals and companies interested in proper disposal and sustainable development of various end-of-life materials.
The Most Reliable
Catalytic Converter Recycling

Services in Brisbane
QLD Catalytic Recyclers leads the catalytic recycling market for a host of reasons. including unmatched skill sets, marketing experience, and deepest possible understanding of the technologies. We also understand the value of scrap and how important recycling is for the environment.
Individuals can head over to our website and get the best price for their catalytic converters. QLD Catalytic Recyclers is the best place to sell the catalytic converters as we actually keep minimal profit margins. We also allow the clients to get the most out of the spare parts. We understand that there are certain guidelines one needs to abide by before selling the catalytic converters.
We take all the validations and credible checks into account. We also test and label the cat converters before initiating the sale. We buy cat converters and even offer the best price for them, unlike some of the other firms in Brisbane.
We, at QLD Catalytic Recyclers, understand the intricacies of using erroneous and old cat converters. Using the discarded ones can interfere with the existing environmental carbon levels and this is where we come in. We cut the burden of used catalytic converters by recycling the same.
Our penetration into this market helped manufacturers supply new and improved products to the companies. We also made sure that we recycle items according to the environmental and industrial standards.
It is important to understand that catalytic converters are potent metal mines. Proper analysis and sampling techniques are needed to the most out of them. We make sure that accurate quantities of all the associated metals and minerals are sampled and assayed. Most importantly, we offer personalized services as every batch is specifically consigned for the concerned customer.
Recycling catalytic converters is profitable, for the clients, environment, and even for us. That is why we take special care in offering the select set of services for suiting to the diverse customer requirements, including Efficient Services, Secured material handling & logistical services, Flexible settlement & Accurate metal analysis.
QLD Catalytic Recyclers is a state-of-the-art firm that specializes in recycling used catalytic converters.
While we ask clients to submit the spare parts for profits, we also act as auto wreckers in certain situations. But, our first concern is to abide by the environmental guidelines, even when it comes to recycling the parts.
We even have a vigilant marketing team for discussing client terms, process duration, payment guidelines, and other aspects.
We understand that used catalytic converters are decent sources of Rhodium, Palladium, and Platinum.
We also understand that these metals need to be broken down to their truest forms for environmental reasons. QLD Catalytic Recyclers also processes the associated waste for free. We even indulge in selective hedging of the flexible metals, based on the fluctuation risk existing within the market. We also boast of a functional and potent laboratory with exceptional machinery. These include analysis components like the ICP and XRF analyzers.
[[[["field19","contains","Call me back"]],[["show_fields","field5,field2"]],"and"],[[["field19","contains","Reply to my email"]],[["show_fields","field2,field5"]],"and"],[[["field19","contains","Send me text message (SMS)"]],[["show_fields","field5,field2"]],"and"]]
Top price paid and excellent service. I lived in Brisbane QLD and needed to post Catalytic Converters down. Price was agreed to via photos and phone conversation before I posted. Upon receiving the CAT, they promptly paid the agreed amount into my account. Very easy and trustworthy. Thanks.
Received outstanding service, was quoted $55 locally for my Catalytic Converters. But with these guys got me $180. I am pleased with the service. Thank you so much, Guys.